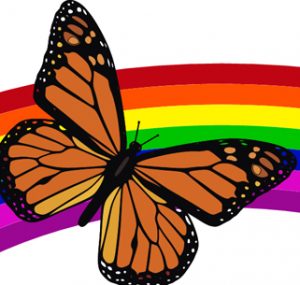 Join us for a meditation course with a difference.
We lift the veils of illusion, peek into the unseen, share ancient wisdom and consult ground-breaking science, enabling you to see the world in a whole new way. You will grow in clarity and transform as a person. Essentially the meditations are healing and transformational, designed to facilitate your progression.
This 7-week course is for anyone who wants to:
Learn more about meditation
Develop the discipline for regular practice
Grow in clarity and insight, and
Evolve on your path in life.
Dates: Starting 26th February 2020
Times: Every Wednesday evening for 7 weeks, 6:30pm-8:30pm
Venue: Xaverian Spiritual Centre, 169 Sharoe Green Lane, Fulwood, Preston, PR2 8HE
Facilitator: Narina Riskowitz
Meditation:
This meditation course is designed to cover all aspects of meditation:
the proven benefits of meditation
breath work
how to meditate
how to quiet the mind
healing through meditation
setting intentions, and
growing in wisdom and enlightenment through meditation.
Discussions:
Along with the practical focus on meditation, every session will involve light and informal discussions about the path of personal and spiritual development.
Your investment: £70-00 for the course paid in advance or £15 per session paid on the night.
Booking is essential as places are limited to the size of the venue.
To reserve your place, please contact:
Narina on: 079 865 845 73 or
Email: [email protected]
Or you can book and pay online with our PayPal link:
Course Program:
1st Session: 26th February
Meditation: The Basics of Meditation
Discussion: Lifting the 1st veil of illusion: Taking full responsibility
Making essential mental shifts
2nd Session: 4th March
Meditation: Healing Emotions
Discussion: Lifting the 2nd veil of illusion: Transcending fear, doubt and other negative emotions
3rd Session: 11th March
Meditation: Visualisation and Intentions
Discussion:Lifting the 3rd veil of illusion: There's more to life than meets the eye
You are a multi-dimensional being: Your 3 minds and 4 bodies
Quantum model of the universe – the seen and the unseen world
Becoming a magical creator of your life
4th Session: 18th March
Meditation: Healing relationships
Discussion: Lifting the 4th veil of illusion: Loving unconditionally
Forgiveness, transcendence and unconditional love
5th Session: 25th March
Meditation: The web of life; mantras and sound
Discussion: Lifting the 5th veil of illusion: Interconnectedness of everything
Reconnecting with Nature
Health and well-being, achieving balance through the elements
Grounding practices
6th Session: 1st April
Meditation: Connecting with your inner guidance
Discussion: Lifting the 6th veil of illusion – Live your purpose
Developing intuition
7th Session: 8th April
Meditation: Higher Self meditation
Discussion: Lifting the 7th veil of illusion – Living in the present moment
Drawing down the light; energy work
Connecting with your Higher Self.