Jun
30
Sun
One-day Mindfulness Retreat

@ Xaverian Spirituality Centre
Jun 30 @ 10:00 am – 4:30 pm
Join us for a day of Mindfulness, Meditation and Relaxation at Xaverian Spirituality Centre, Preston 
The Program Includes:
Practices that increase awareness of the mind-body link
Fun and easy mindfulness practices
Practices that quiet the thoughts and still the mind
Breathing practices that instantly induce relaxation
Mindful movement with Tricia Pass, Tai Chi & Qi Gong Teacher
Self-help practices that expand awareness
Maximising the present moment, the secret to overcoming all stress
Outdoor walking meditation – should the weather allow.
You will gain:
Easy practices you can use to quiet the thoughts & expand awareness
Useful insights into the mind-body link for good health
New ways  to live stress-free, be more relaxed, healthy and happy
Ways to integrate mindfulness practice in your own daily life.
Treat yourself to a day out of your everyday business, a day to retreat, relax and be mindful with like-minded people in a tranquil environment. You will find it uplifting, healing, relaxing and re-energising.
Venue: Xaverian Spirituality Centre, 169 Sharoe Green Ln, Fulwood, Preston PR2 8HE. Overnight accommodation available – beautiful and very reasonable – if you travel and want to make a weekend of it.
Date and time: Sunday, 30th June, 2019,  10am to 4:30pm
Your investment: £45-00
To reserve your place, please contact:
Narina on: 079 865 845 73 or
Email: [email protected]
Or you can book and pay online with our PayPal link:
Sep
10
Tue
Advanced Meditation Course (Lancaster)- a 7 Week Journey of Self-Mastery

@ Gregson Arts & Community Centre
Sep 10 @ 6:30 pm
So you've been on a path of personal transformation for a while now. You have undertaken the upward journey of personal development and growth, worked through many of the old fears and doubts and have learnt many lessons of life.
Even though the healing journey can continue at some level, you've come a long way on your path of learning, discovery and growth. So, now you are ready for a whole new step or phase – that of Mastery.
From Personal Development to Self-Mastery
Uncover your inherent mastery
Take charge of your mind, your emotions, your life
Step into your true power
Claim your higher gifts
 This 7-week course is for anyone who wants to:
Take their meditative practice to a new level
Experience this unique 7-week journey of drawing down the light
Activating all 12 chakras
Mastering all aspects of mind, body, emotions, energy and soul.
Venue: Gregson Arts & Community Centre, 33 Moorgate, Lancaster, LA1 3PY
Date: Starting 10th September 2019 and running on Tuesday nights
Times: 6:30pm – 8:30pm
Facilitator: Narina Riskowitz, Transformational Therapist and Soul Coach
Investment: £75-00 paid in advance or £15 per session paid on the night
Self-Mastery – Program
Step 1  – Master the Laws of Energy 
Purpose, power and protection,
Master the Energy of Grounding, Connection with the Energy of the Earth, Energy for Physical Vitality,
Scanning, Clearing and Maintaining your Energy field – your Aura,
Move beyond fear and the need for security,
Embrace risk-taking and change,
Anchor in and live the new values; the new way of being on a new earth.
Step 2 – Master Your Emotions 
Master the Laws of Karma, of Non-judgment, Non-attachment and Acceptance,
Embrace acceptance and compassion as opportunity for Mastery,
Become the Wise Observer and move beyond Projection,
Embrace your creative energy to bring about abundance.
Step 3 – Master the Art of Manifestation 
Master the Laws of Creation, Manifestation and Abundance,
Know Thyself; Embrace and Live your own Uniqueness. Be a Masterful Creator.
Finally move beyond any perceived limitations and unleash your unlimited creative potential. Master true Higher Power for a Higher Purpose.
Step 4 – Master Heart-based Consciousness 
Master the Laws of Divine Love and Oneness,
Master Group Consciousness, Love, Joy, Peace, Compassion, Empathy, Forgiveness and Heart Expansion.
Step 5 – Master Your Conscious Mind; Your Thoughts 
Master the Laws of Attraction, Choice and Discipline,
Master the Secrets of Success – Focused intention, Disciplined thought and Mindfulness – Present moment awareness. Master Positive Communication, Authentic Self-expression and True Listening. Being true to yourself. Live your Life's Purpose Masterfully.
Step 6 – Master Refined Intuitive Perception 
Master the Laws of Attention, Intention and Flow,
Master the Art of Visualisation,
Master attuning to your inner-tuition.
Step 7 – Master Your Higher Consciousness 
Master the Laws of Meditation and Higher Awareness,
Master the Gifts of Your Higher Mind: Telepathy, Distance and Magical Healing, Inner-knowing and Extra Sensory Perception,
Being your True Self Masterfully.
Interconnectedness/Oneness and Universal Consciousness.
Want to know more or secure your space?
Contact:
Narina Riskowitz on [email protected]
Or you can book and pay online with our PayPal link:
Sep
11
Wed
7 Week Meditation Course Preston

@ The Remedy Centre for Health
Sep 11 @ 6:30 pm – Oct 23 @ 8:30 pm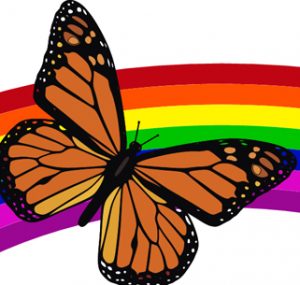 Join us for a meditation course with a difference.
We lift the veils of illusion, peek into the unseen, share ancient wisdom and consult ground-breaking science, enabling you to see the world in a whole new way. You will grow in clarity and transform as a person.
This 7 week course is for anyone who wants to:
Learn more about meditation
Develop the discipline for regular practice
Grow in clarity and insight, and
Evolve on your path in life.
Dates: Starting 11th September  2019
Times: Every Wednesday evening for 7 weeks, 6:30pm-8:30pm
Venue: The Remedy Centre, 166 Tulketh Rd, Preston PR2 1ER
Facilitator: Narina Riskowitz
Meditation:
This meditation course is designed to cover all aspects of meditation:
the proven benefits of meditation
breath work
how to meditate
how to quiet the mind
healing through meditation
setting intentions, and
growing in wisdom and enlightenment through meditation.
Discussions:
Along with the practical focus on meditation, every session will involve light and informal discussions about the path of personal and spiritual development.
Your investment: £75-00 for the course paid in advance or £15 per session paid on the night.
Booking is essential as places are limited to the size of the venue
To reserve your place, please contact:
Narina on: 079 865 845 73 or
Email: [email protected]
Or you can book and pay online with our PayPal link: