When:
23/09/2019 @ 9:30 am – 5:00 pm
Europe/London Timezone
2019-09-23T09:30:00+01:00
2019-09-23T17:00:00+01:00
Where:
Xaverian Mission Spirituality Centre, Tabor
Tabor
169 Sharoe Green Lane, Fulwood, Preston
PR2 8HE

Contact:
Narina Riskowitz
07986584573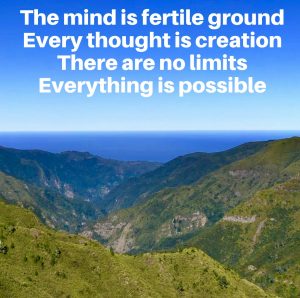 Join us for an Introduction to NLP- Neuro Linguistic Programming on Monday 23rd September 2019.
The focus is on advanced communication, people and mental skills. We cover fascinating information about people and their different learning styles. You will learn about the nervous system and how we are more productive when in a relaxed, creative state. You will also learn how to put yourself in this state quickly and easily. You will learn a lot about the magic of the unconscious mind and how to work with the unconscious mind to tap into your latent potential. NLP is really about personal empowerment, how to create your own outcomes and how to get the best out of people.
You will be able to apply your new NLP techniques to your own Personal Growth, Business Success, Coaching, Counselling, Teaching, Relationships, Parenting, Presenting, and much more.
The benefits of the one-day NLP course are numerous:
Improved confidence
Positive mindset
Personal empowerment
Career and business enhancement
Increased productivity
Overcoming self-limiting beliefs
Effective communication and rapport
Enhanced people skills
Finding powerful and positive resources within you
Taking control of your mood; choose the mood you wish to be in at any time
Dealing effectively with stress and anxiety
Deepened relationships, both professional and personal
Setting goals in a way that ensures you will achieve them every time.
On this one-day course you will learn most of the fascinating basics of NLP including:
What is NLP and how you can use NLP in everyday life
How to stop failure and achieve success every time
Taking charge of your mind for lasting empowerment
How to build rapport with anyone for successful communication
The way the mind works. This will change how you communicate forever
How to take charge of your mood and change it positively at will
Understanding and working with your Unconscious Mind
The secret that make learning and memory retention easy
How we all learn and communicate differently
How to adapt your communication styles to be understood by everyone
The power of Creating Your Future Coaching techniques® – the secret of achieving your goals every time
How to use NLP to increase fulfilment, freedom and abundance
Finally learn the 'how' of positive thinking and positive language.
Venue: Xaverian Centre, 169 Sharoe Green Lane, Fulwood, Preston, PR2 8HE
Date and Times: Monday 23rd September from 9:30am to 5pm
Your Investment: £85.00 all inclusive. Bring a packed lunch.
Booking is essential – it's a small group
To reserve your place, please contact:
Narina on: 079 865 845 73 or Email: [email protected]
Or you can book and pay online with our PayPal link: